"Difficult to see. Always in motion is the future."
- Yoda
Nerd Auto was founded in 2018 from the combined vision of Louis-Philippe Villeneuve and Danny Gravel in order to answer the need of many dealers to customize their online presence to their specific identities.
Louis-Philippe has more than 15 years of experience in the web marketing industry and as a Director of Automotive Sales for a large metropolitan mainstream dealer. Danny Gravel has 10 years of experience as the Marketing Director of the largest powersports dealer in Canada.
When the company was founded 2018, Nerd Auto managed the web strategy of a few dealers and personalised their existing web portals. Those web portals, created by existing web portals provider at the time, lacked the emotion and the technology that Louis-Philippe and Danny would have wanted in an automotive web portal. Add the fact that most dealers suffer from a constant lack of time and that they have to oblige to increasing aggressive quotas imposed by OEMs, Louis-Philippe and Danny decided to take the matter into their own hands and build their own web portal platform.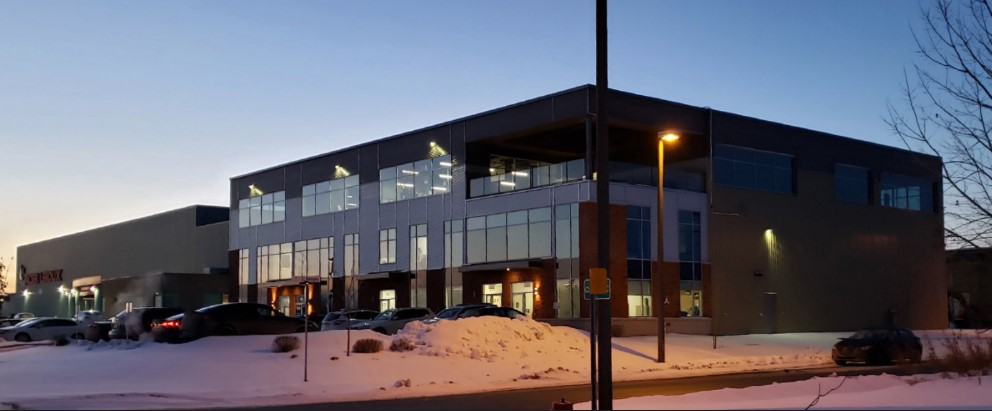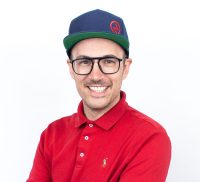 Louis-Philippe Villeneuve has always been attracted by the automotive industry and web marketing. He stood out for 15 years as an entrepreneur, marketing consultant and Sales Director in the automotive industry,
since his interest in marketing had already led him to create new web tools.
Following his dealership experience, Louis perfected his skills in automotive web marketing by joining the Evolio / DealerCity Canada team. He knows the objectives, quotas and restrictions of car dealerships, a plus in his sleeve.
By founding Nerd Marketing / Nerd Auto with Danny, he wanted to offer a more personalized service to dealers. Mission accomplished! With the creation of our web platform, he pushes the goal of the company even further by responding concretely and quickly to their problems.
Co-founder of Nerd Marketing / Nerd Auto, Danny Gravel acquired his strong technology and web marketing skills during his 10 years as a Marketing Director at Canada's largest powersports dealership, Motos Illimitées. He also knows all the workings of a dealer, from service, to sales, to inventory management and team management.
Danny has developed an incredible gift to stay up to date on new marketing strategies and to develop them concretely. Nothing stops him!
By creating his new automotive platform, he wanted to meet the needs of dealers with a concrete solution, updated in the latest technologies
and tactics of profitability.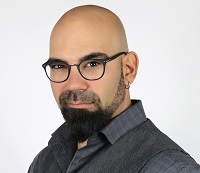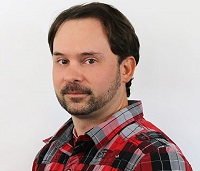 Experienced developer, Dave Belisle has a background in multimedia integration and acquired his experience after more than 9 years in web technologies and specifically in automotive web, at Evolio / DealerCity Canada.
He knows all the wheels of an automotive platform, both strengths and weaknesses. He quickly rose through the ranks to become Director, with his skills in programming, development, team management and web production projects.
He recently joined the Nerd Auto team because his knowledge is exactly what our platform aims for. Nothing escapes him and he will always find the solution to a problem.
Frédéric Feudi joined the ranks of Nerd Auto in 2019 after working for over 3 years as the Digital Strategy Manager at a large dealer group in Montreal. This experience enabled him to learn the ropes of growing many digital dealerships as well as testing and perfecting different SEO & SEM strategies.
Preceding those years, Frederic worked at EVOLIO / Auto123.com as the Digital Advertising & Analytics Director where he managed the SEM team and products.
Frederic also participated in building certified advertising programs with a few OEMs. At Nerd Auto, Frédéric handles the reporting and advertising services, and helps in evolving the platforms in dealer group friendly approach.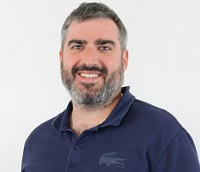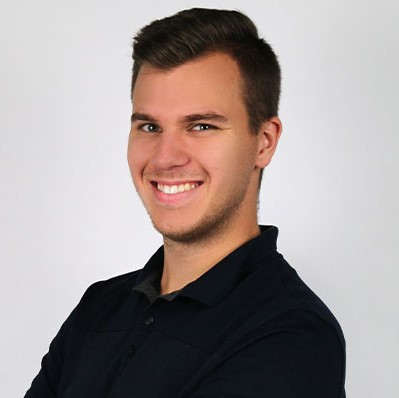 Always passionate about technology, Alex Brosseau has perfected his web marketing skills while working for Canada's largest powersports dealer, Motos Illimitées.

Professional and trustworthy, Alex is now a Production Manager for Nerd Auto.
With over 10 years of experience as Director of Digital Strategy for a group of car dealerships on the South Shore of Montreal, Sebastien Malo joins the great team of Nerd Auto in 2021. Over the past few years, he has developed solid skills in SEM and SEO for automotive sales. In addition, his skills in dealing with manufacturing requirements and various automotive suppliers are an excellent asset to the Nerds team.

Always on the lookout for the latest trends, Sébastien joins us with his two passions: the automotive world and online strategy.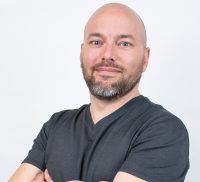 Ready to bring your dealership to the next level ?
Our advanced web portal truly help dealers to simplify their web management-related tasks, inventory management and social media steering.