We build emotions. We deliver sales.
Web Portal for car dealerships
In this fast-paced, ever-evolving industry, NERD AUTO rethinks the online experience that is delivered to auto shoppers. Introducing a new, cutting-edge web portal technology, truly focused on the needs of today's dealerships – as well as their customer's. The Nerds' approach aims at engaging with the shopper and really understanding at what step of their buying process they currently are. Then, by giving them valuable information and delivering the answers they are looking for in a transparent and hassle-free experience, we are allowing them to initiate a stronger, trust-based relationship. This approach makes it easier for a dealer's team to guide its customers towards the transaction without ever harassing or irritating them.
Start building your future customer's emotions and excitement from the early stages of their buying process. Deliver online the same quality of service as you do inside your showroom. And when they do show up, pick-up the process right where you left, delivering a seamless, positive and enjoyable experience from the first point of contact, all the way to the delivery.
Ready to move on to the next level ?
*One-time setup fee of $499
*One-time setup fee of $499
• SSL
• Responsive
• Smart inventory Manager
• Mobile inventory capture
• Account manager
• 2 Languages supported
• Phone tracking number(s) 
• Performance dashboard
• Copy & Redirection of blogs (up • to 10)
• Custom landing page tool
• Custom form builder
• Career postings
• Blog creator
• New car promotion page
• Promotion manager by user
• New carbuilder
• New inventory pictures
• Coupon Sticky Bar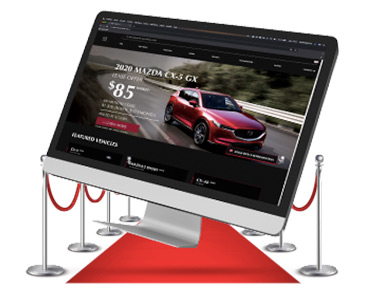 Sleek and modern design
A web portal they'll want to spend time on.
NERD AUTO's intuitive and informative browsing experience generates engagement by simply guiding the shoppers towards the answers they are looking for, without all the noisy & irritating tactics that were once seen as revolutionary. Get ready to delight your visitors with a simple, pleasant and positive experience. Your new homepage slider can support images, videos and even forms, while our landing page builder empowers you to create stunning, high-converting and custom pages within minutes to stimulate your monthly sale, promo, launch, event… or anything else you can think of!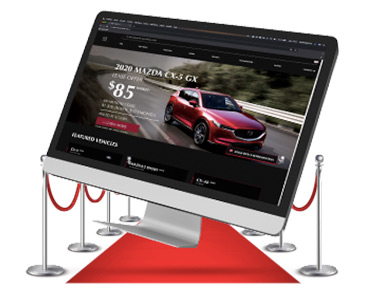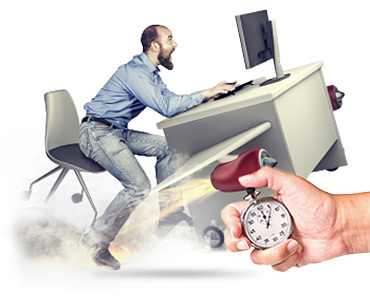 Always on the latest version
We hand you the keys of the latest model – at all times !
Online technologies evolve at high speed. Our Nerds are working tirelessly to keep coming up with the next best feature that will help you drive business online and you should not have to wait for years before enjoying them. With NERD AUTO's web portal, your dealership will not only jump ahead of the wave – it will stay there. Benefit from every new feature and update in real-time.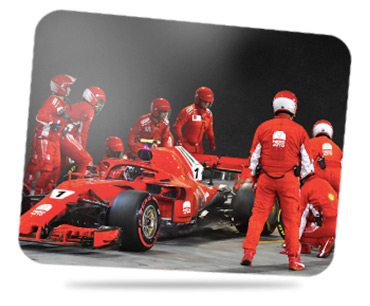 Unparalleled support
Your business moves fast. We know. And so do we.
A top-performing automotive web portal needs a top-performing crew in order to drive business and results to your dealership. Trust our Nerds to deliver quick and efficient expert support to keep your online business at top speed, at all times. Nerds may not dress like a fashion show, but they are incredibly focused on delivering unrivaled service levels, helping you dominate your market.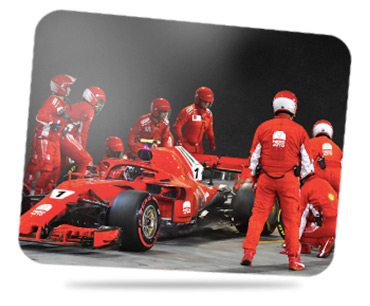 More time for what matters the most
Less time stuck in front of a screen means more time serving your customers !
Keeping the sales departments in mind and offering them new ways of gaining efficiency and facilitating their processes, NERD AUTO's user-friendly back-end includes a revolutionary inventory management and merchandising tool conceived to simplify and speed-up the process of putting units for sale online. Simply log-in and enjoy a maximum level of autonomy and efficiency without wasting any time and resources on such a key factor in your dealership's success.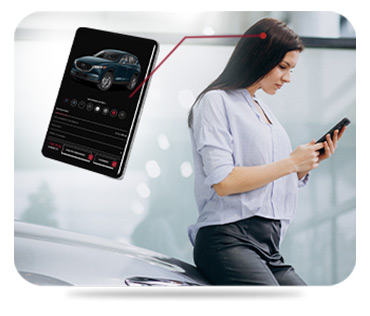 Where did all the shoppers go ?
People are not entering your showroom as much as they used to? Let us take you to them.
Walk-ins are not what they were. But shoppers are still browsing your inventory and thinking about their next transaction. They're just hidden behind a screen. NERD AUTO's Build and Price engine (fully supporting OEM programs and incentives), Multi-Layer Forms and Live Chat capabilities brings your team to them, wherever they are. And the earlier you engage with buyers in their process, the more you increase your ability to convert them into sales. It's that simple.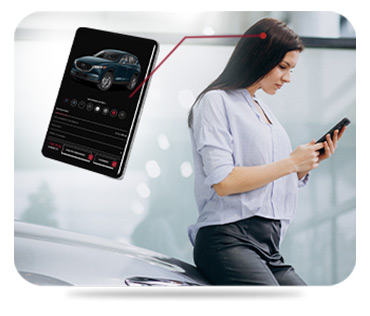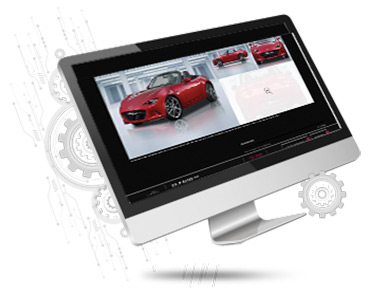 All the options you want… come standard 
Say goodbye to endless lists of costly add-ons.
A good vehicle does not need to be improved with a ton of expansive add-ons to perform at its best. Neither does a good Website. With NERD AUTO, you get all the best tools & features you need to perform at the highest level for one simple price. Quit paying for all the extras. Start selling more cars for less money.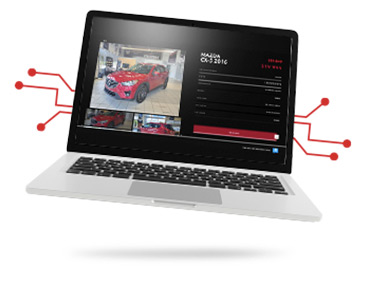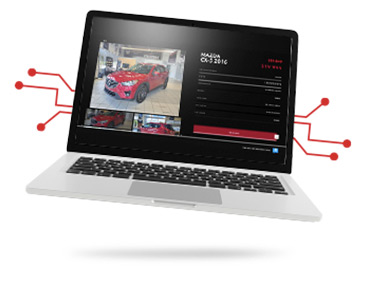 Seamless Syndication
All the connections you need. None of the headaches.
We know you need to put your vehicles in front of as many eyeballs as possible. When it comes to the syndication of your inventory to all of the 3rd party marketplaces out there, our Nerds make it simple to connect, integrate and syndicate wherever needed.
Incredibly powerful SEO capabilities
Search bots are about to love your dealer.
Each image, title and text of every single page of your web portal has been built for top-of-line SEO performance. Having a beautiful web portal is excellent. Having a beautiful web portal that people find more easily than your competitors is game-changing. Want to go even further? Our team of professional automotive journalists can't wait to write amazing unique content for you.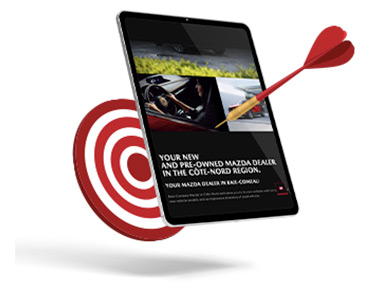 Fully transparent paid campaigns
Crystal Clear Strategies. More results.
Our SEM Nerds are obsessed with creating and optimizing awesome digital campaigns that really help driving more qualified traffic to your website. NERD AUTO's websites allow you to cleverly identify your visitor's interests and to leverage this data to serve them highly customized ads. And the best part : our fully transparent management fees removes all uncertainty from the equation. Search, Display, Remarketing, Social… we do it all, and let you access all the most important KPIs in a simple and comprehensive report.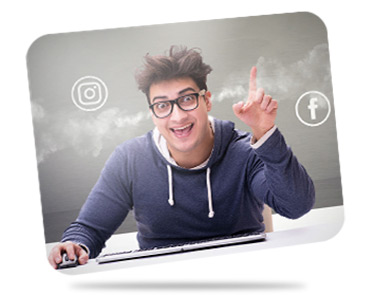 Your online presence, taken care of.
The Internet is vast. Don't get lost : hire a Nerd.
Whether you would like to improve your social media presence, manage your online reputation, make sure you take advantage of all of your Google My Business' features… or all of the above and more, it is a known fact that a Nerd is your best resource to navigate through the online realm. Good news : we've got plenty, and they're at your service.
Ready to bring your dealership to the next level ?
Our advanced web portal truly help dealers to simplify their web management-related tasks, inventory management and social media steering.